BA1069
The product price includes the production cost of all design elements (logo, pattern,player name and Number, etc.) on the jerseys .
Can't find the design you like on our website ? Email us any design you like.
Email: reeeb@tiuuu.com
With Reeeb Custom Uniforms, each uniform is made to order. Each player's uniform is printed, cut out, and sewn together by an incredibly talented team assuring the highest quality is achieved with each piece.

We have positioned ourselves to own the customization processes from beginning to end. With our own dedicated factories, we can deliver professional level uniforms in record time. This advantage also lets us keep the prices down while providing top of class materials, design, and performance.

You can choose 2 processes to customize your jerseys: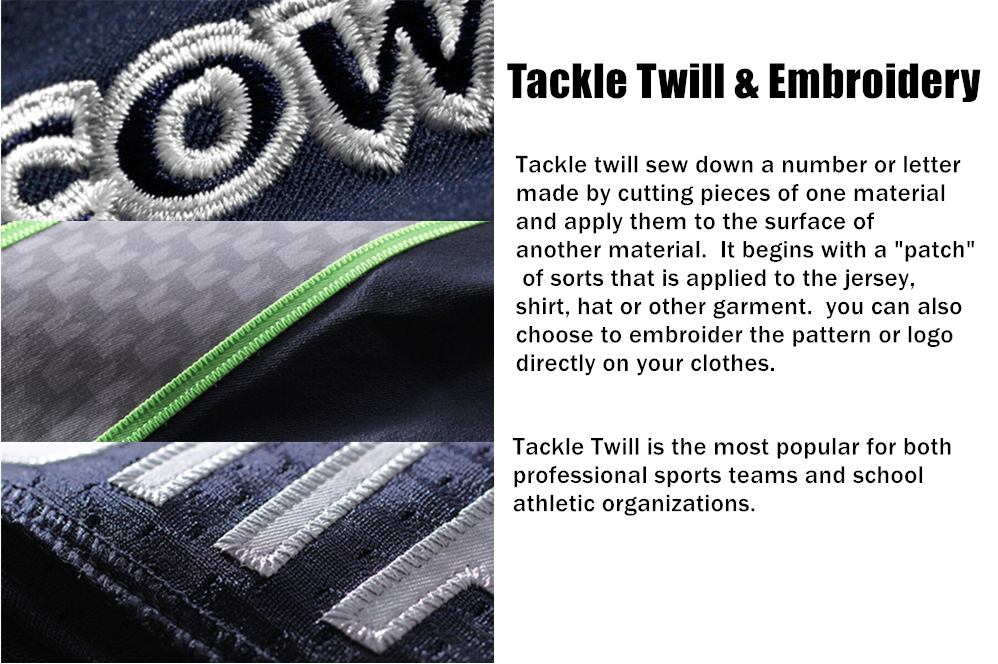 TIPS
Patch, logos, player names, and numbers suggest choosing Tackle Twill & Embroidery process.
If you have other needs, please contact customer service.
Accept your own unique chest sponsor design .
Please supply high quality image of your artwork e.g.JEGE.PDF.CDR.
If you don't have your own logo. You can choose one of our logos below and replace with your team name.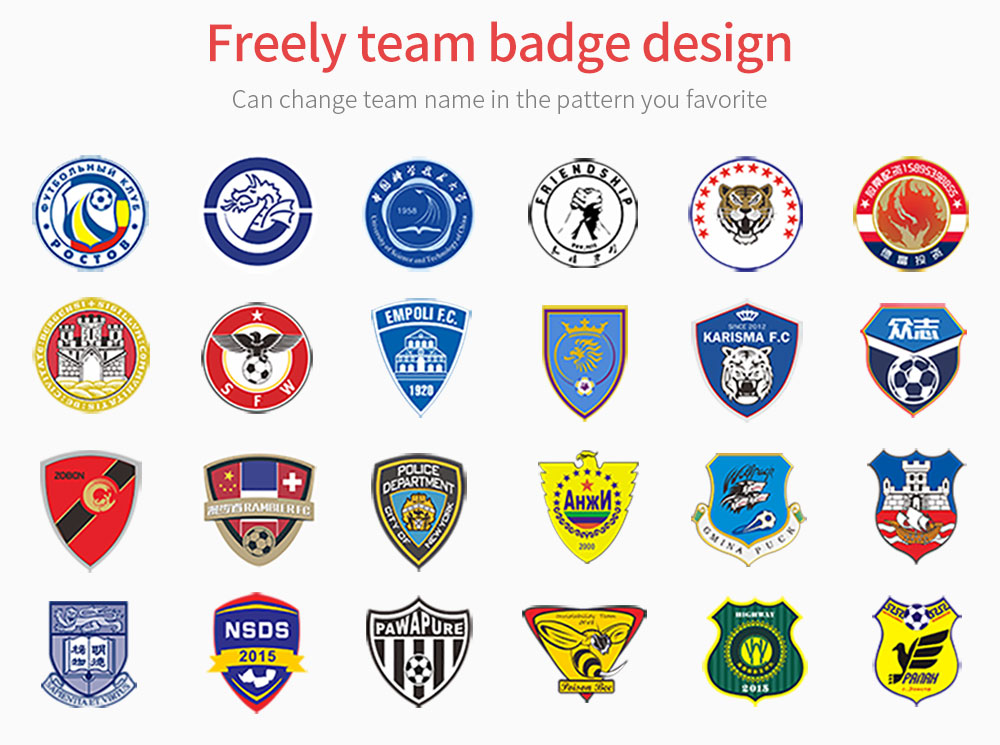 Can't find the design you like on our website ? Email us any design you like.
For more information => WhatsApp : +86 15387546832
Email : reeeb@tiuuu.com